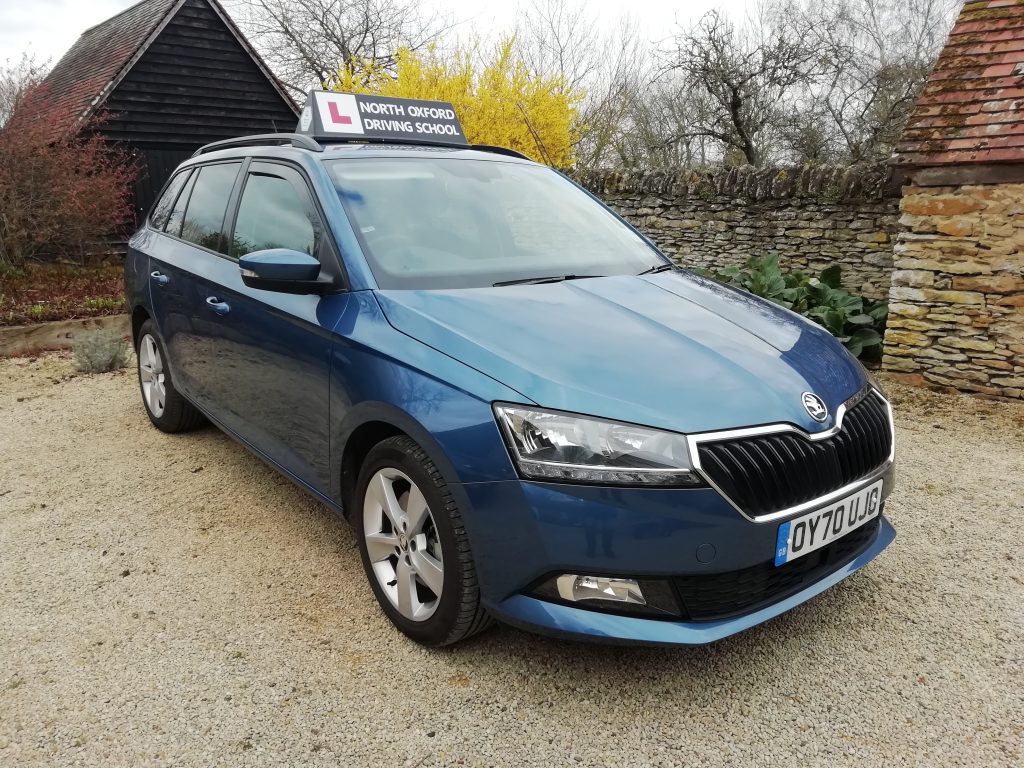 Skoda Fabia Estate, 1 litre petrol turbo, 6 speed manual gearbox. I know, not the most exciting car in the world, but that's not really the point of a driving school car. What is important is that it's safe, comfortable, easy to drive, fuel efficient and offers the best driving position of all the cars I have tried.
Whatever your shape or size, you need to be comfortable when learning to drive, otherwise you will never relax. My pupils have ranged between 4'11" and 6'6", all of whom have fitted comfortably in the car.
Being the top of the range model, the car is fitted with automatic air conditioning, so my pupils never have to wipe condensation from the windows in the winter and always keep cool in the summer!
With 110 bhp, it's got plenty of power to help you build up speed on slip roads, yet it's green, returning over 50mpg during the average driving lesson (not many comfortable cars can do that around town).
It's also got some clever tricks, when it rains, the wipers turn themselves on and off again, when it stops. If it gets dark, the headlights turn on and if you stall, it re starts itself!
Worried about which gear you should be in? Don't, the car tells you which gear you are in and if it would be more efficient to change up or down!
It's the third Skoda Fabia Estate I've bought for giving driving lessons, so it must work well for my pupils, and it's no surprise, that a number of them have gone on to buy one, once they pass their tests!